2 bottle
Free shipping
Overview

We've packed 10 of our favorite functional mushrooms in a one delicious gummy. However, functional mushrooms are not your typical mushrooms. Functional mushrooms have been around for ages and have been show to have a wide range of powerful health benefits. Naturally proven to reduce stress, support a healthy metabolism, increase energy, improve focus, boost immunity and improve gut health.
Ingredients

Lion's mane mushrooms, cordyceps mushrooms, chaga mushrooms, turkey tail mushrooms, reishi mushrooms, maitake mushrooms, shiitake mushrooms, royal sun mushrooms, black fungus mushrooms, and white button mushrooms, glucose syrup, sugar, glucose, pectin (vegan gelatin alternative), citric acid, natural raspberry flavor, sodium citrate, purple carrot juice concentrate (for Color), vegetable oil (with camauba wax)
Suggested use

As a dietary supplement, adults take 2 (two) gummies once a day. Our superfood gummies have been lab tested and deemed safe for every member of your family aged 12 and up.
Tastes like

Each gummy has a delicious raspberry smell and taste.
180 day risk-free guarantee
Happiness, guaranteed. Love it or your money back. 100% hassle-free.
The best way to take mushrooms
A complete and delicious gummy made with a potent blend of 10 science-backed functional mushrooms.
Just take 2 gummies a day for a complete daily dose to feel your best every day.
Nothing but the good stuff
No unnecessary ingredients, no B.S. Each gummy contains a powerful blend of 10 functional mushrooms.
Lion's Mane
MEMORY | FOCUS
Lion's Mane is the only superfood known to regrow nerve cells. Daily Lion's Mane helps with memory, stress management, anxiety, and overall well-being.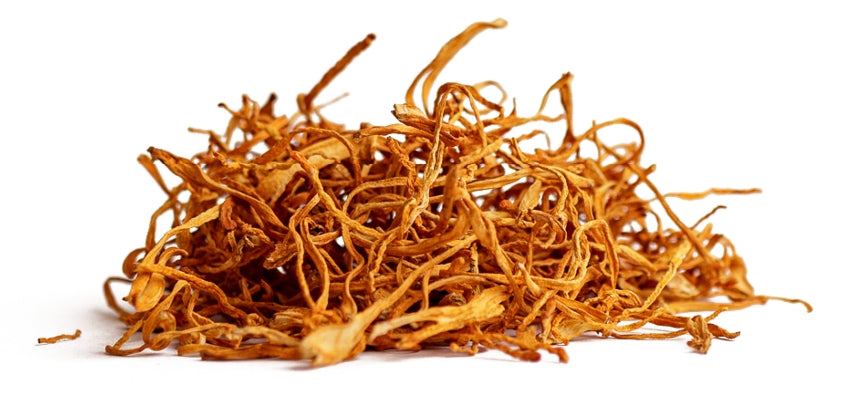 Cordyceps
ENERGY | STOP FATIGUE
Used in Chinese medicine for thousands of years. It's known to enhance energy levels, improve cognitive performance, athletic performance, and is thought to have aphrodisiac properties.
Chaga
INFLAMMATION | RESTFUL SLEEP
Contains compounds called "bio-active betulinic acid" to support normal sleep cycles. Also packed with antioxidants that fight inflammation in the body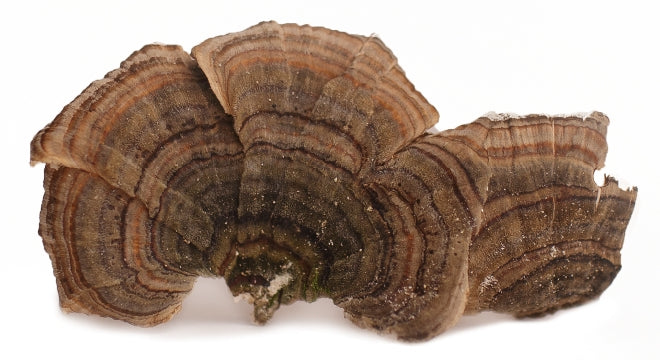 Turkey Tail
GUT HEALTH
Turkey Tail contains compounds called "prebiotics" which support healthy gut function
REISHI
IMMUNITY | STRESS RELIEF
Also known as the queen of mushrooms, she is known to have powerful immune-boosting properties. Reishi is an adaptogen, which means it helps the body adapt to environmental stressors.
Maitake
ENERGY | IMMUNITY
Maitake is packed with polysaccharides, triterpenes, and bioactive chemicals to supercharge your immune system and give you a natural energy boost.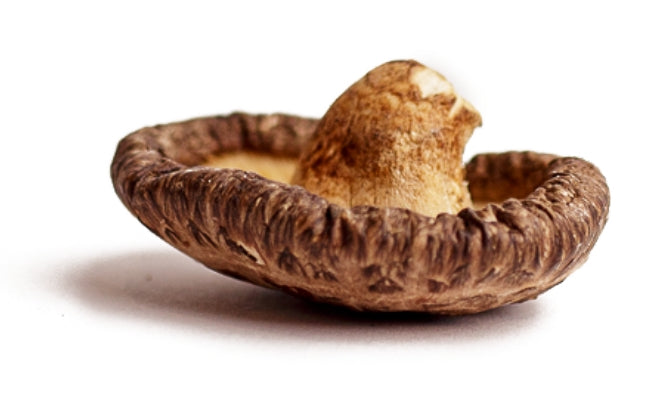 Shiitake
CELL HEALTH | CIRCULATION
The shiitake mushroom is a powerhouse of nutrients. It is rich in antioxidants and minerals, and has been shown to boost cell health and circulation.
Royal Sun Mushroom
IMMUNITY | BLOOD SUGAR SUPPORT
The royal sun mushroom is a highly nutritious mushroom that has been shown to support immunity and blood sugar levels. It is also a good source of fiber and vitamins.
Wood Ear (a.k.a Black Fungus)
GUT HEALTH | APPETITE
The black fungus mushroom is a popular medicinal mushroom that contains prebiotics which support a healthy gut and help control appetite
White Button Mushoom
LIVER HEALTH | BLOOD PRESSURE
A nutritional powerhouse thats rich in antioxidants, nutrients, and beta-glucans that support a healthy liver and blood pressure.
Natural Raspberry Flavor
Enjoy the benefits of mushrooms with the delicious taste of raspberries. Our natural raspberry flavor is perfect for those who want to enjoy the health benefits of mushrooms without the earthy taste.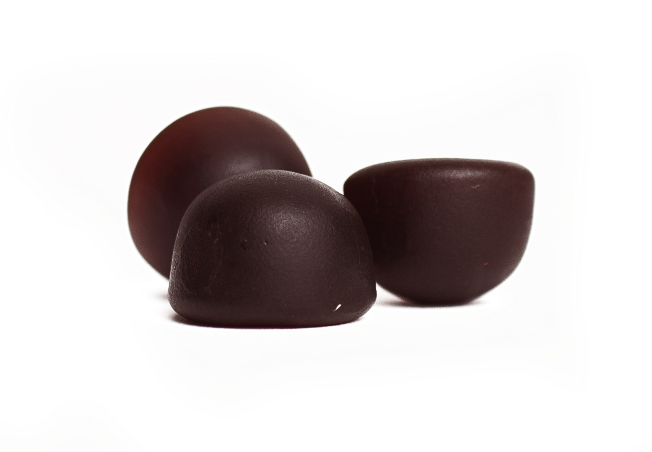 Other Ingredients
VEGAN | PLANT-BASED
Glucose Syrup, Sugar, Glucose, Pectin (Vegan Gelatin Alternative), Citric Acid, Sodium Citrate, Purple Carrot Juice Concentrate (for Color), Vegetable Oil (with Camauba Wax)
Don't settle for less
No compromises. No shortcuts. Just more reasons to love Urth.TM
Quality and Safety Certified
Urth is produced in a cGMP and FDA registered facility and deemed safe for every member of your family aged 12 and up.
Each batch is lab tested
We lab test every batch for purity, potency, DNA verification, active compounds, heavy metals, pesticieds, and microbial activity
Made in the U.S
Urth gummies are proudly manufactured in a U.S-based facility.
Vegan, gluten-free & and allergen-free
Our gummies are 100% plant based and use pectin, a healthy vegan alternative to gelatin. They are also allergen-free and gluten-free
Local Ingredients
We believe the best results come from the best ingredients, so our mushrooms are grown in the U.S by trusted local farmers.

High in bioavailability
Our gummies are easier to chew and absorb than pills or capsules.
Frequently asked questions
What's the shipping cost?

We offer FREE shipping in the USA.
When will I receive my Urth?

Our shipping is not only free, it's FAST. Your order will be processed and shipped within two working days.
What's your return policy?

If for any reason you're not happy with your purchase, you can send back to us hassle-free for a full refund.
What's the Urth Guarantee?

We're so confident you'll love Urth that if for any reason you don't, we'll give you your money back. No questions asked.
Where is Urth manufactured?

Urth is proudly produced in an FDA-registered facility right here in New Jersey, USA.
What do Urth gummies smell and taste like?

Each gummy has a delicious raspberry smell and taste.
Can I track my order?

Of course! Once your product is on its way, we'll send you your shipping confirmation which will include a tracking link to track your package.
Can I see the supplement facts?