A Complete Gummy To Become Your Best Self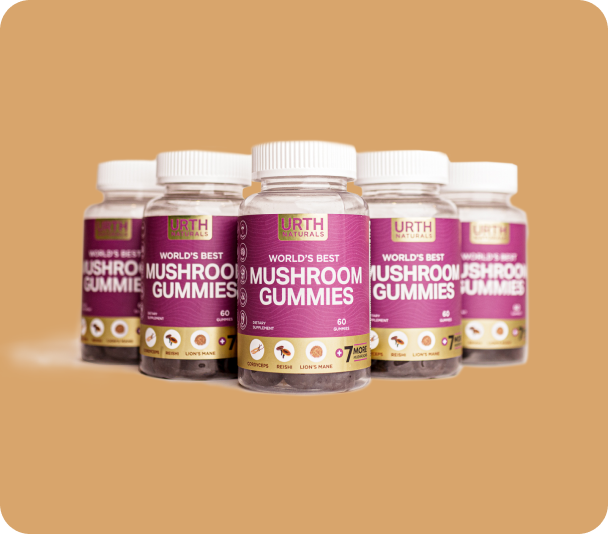 🧠 Increase Focus & Memory*

Lion's Mane contains a unique group of chemicals known as hericenones and erinacines. These compounds have been shown to improve focus, memory function in addition to mood!
🔥 Reduce & Relieve Inflammation*

The blend of mushrooms we use in our supplements is rich with anti-inflammatory components like polysaccharides, phenolic and indol compounds mycosteroids fatty acids carotenoids vitamins biometals.
The Turkey Tail included in our blend is a great source of nutrients for your gut bacteria. It has been shown to improve the balance in good microbes, while also providing you with more energy!
With our mushroom blend, you'll be able to supercharge your immune system with powerful polysaccharides and bioactive chemicals.
ALL-IN-ONE GUMMY FOR SUPERIOR HEALTH

An all natural and effective mushroom supplement that targets brain performance, immunity, gut health, and mood. Made to take everyday, just like a multivitamin.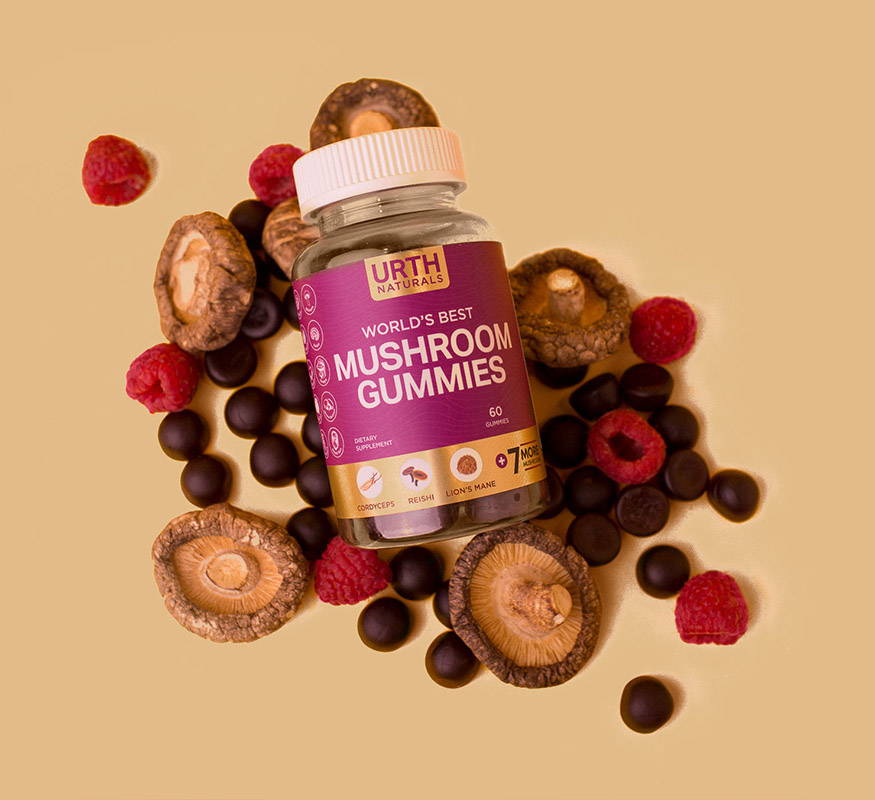 MOST SUPPLEMENTS WASTE YOUR MONEY.

Our bodies are not efficient — only a small share of what we consume gets absorbed into our bodies. As a result, the supplements that we take into the stomach produce little to no result. Try gummy supplements and increase absorption rates up to 90%.
✓ More nutrients per serving
✓ ±90% absorption efficiency
✓ With ingredients that enhance benefits
✓ Chewable and easy to consume
✓ Delicious and easy on the stomach
Capsule / Tablet Supplements
✕ Fewer nutrients per serving
✕ 7%-12% absorption efficiency
✕ Cause nausea for some people
Complete Mushroom Formula For Your Best Health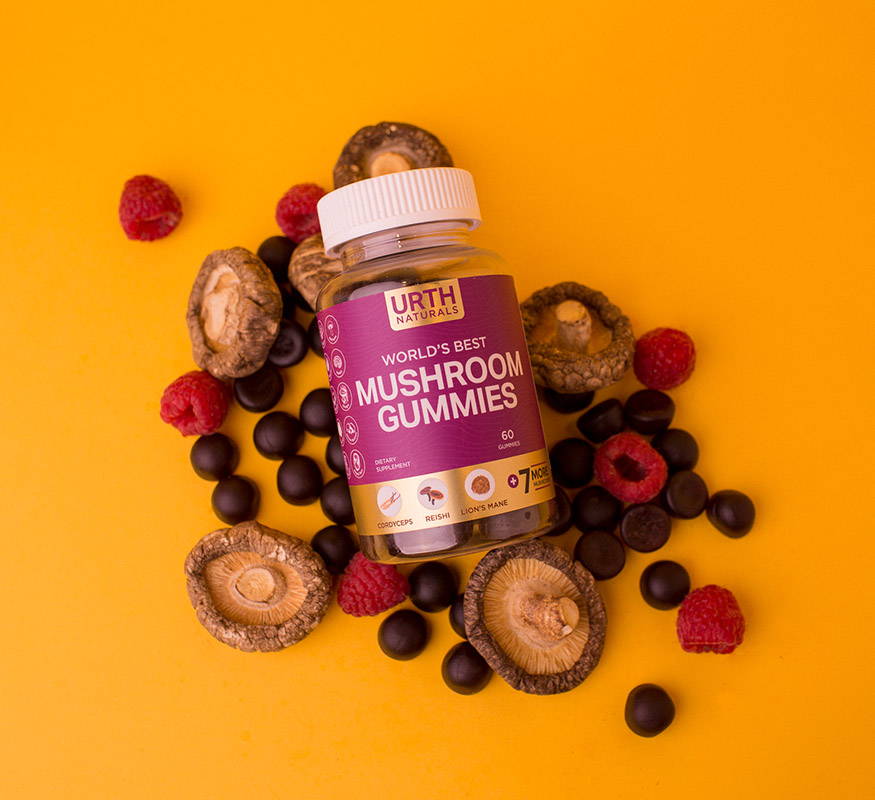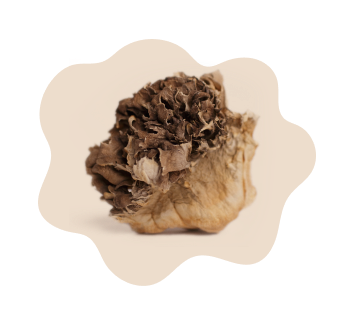 Robust antioxidant that supports against daily free radical damage.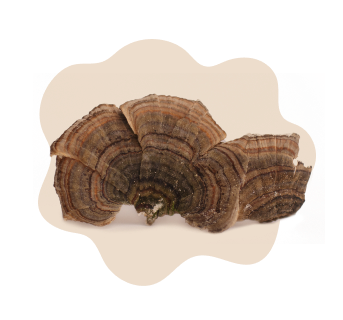 Promotes mental clarity, focus, and memory. Known for its Nerve Growth Factor (NGF).
Revered for its ability to support energy, stamina, cognition and immunity.
Great for your immune system thanks to the high concentration of beta-glucans.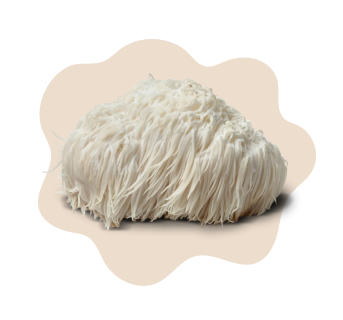 Adaptogenic in nature and supports energy, stamina and stress response.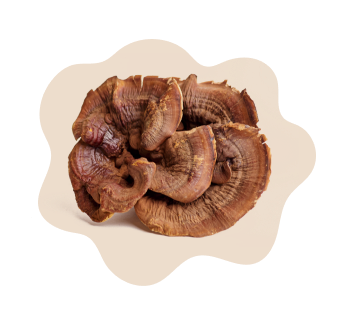 Packed full of cellular nutrients, supports immune modulation and microbiota.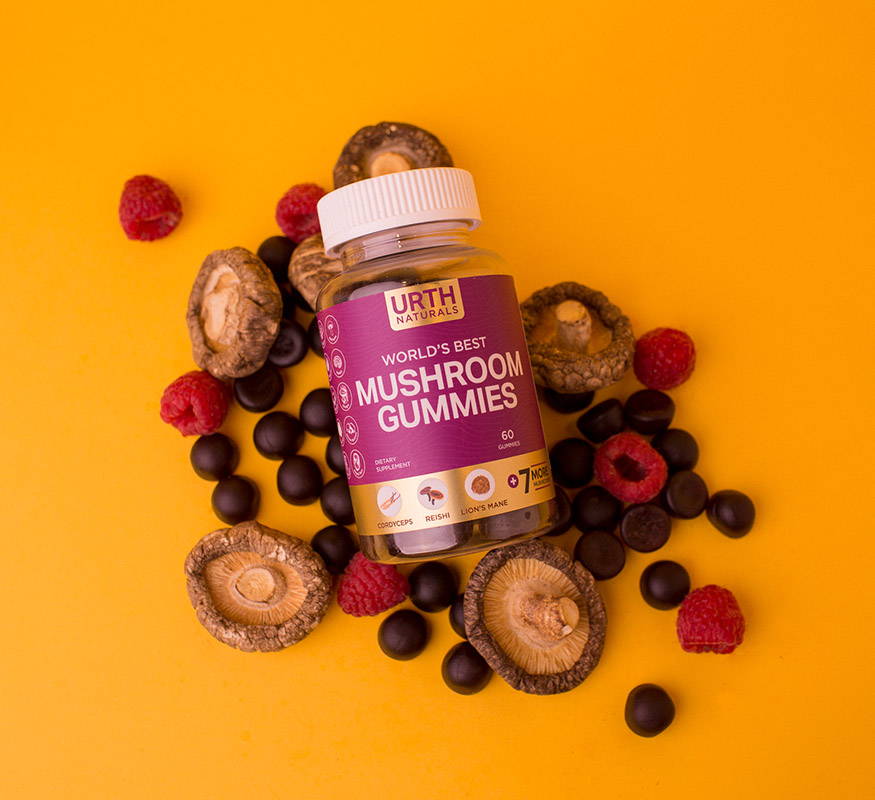 Mushrooms have never tasted THIS good before. Get the mushrooms you love and benefit from, without the nasty taste from powders and oils.
Lion's Mane Mushroom, Reishi Mushroom, Cordyceps Mushroom, Chaga Mushroom, Turkey Tail Mushroom, White Button Mushroom, Black Fungus Mushroom, Royal Sun Mushroom, Maitake Mushroom, Shiitake Mushroom, Needle Mushroom, Oyster Mushroom.
Each bag comes with 60 potent gummies. For optimal results, enjoy 2 gummies per day. Take any time of the day, with or without meal. It's your daily mushroom-multi!
NO: GMOs, GELATIN, ALCOHOL, FOOD DYES, FILLERS & JUNK
YES: VEGAN, GLUTEN FREE, TASTES GREAT, 100% REAL, LAB TESTED
Loved By Thousands Around The Globe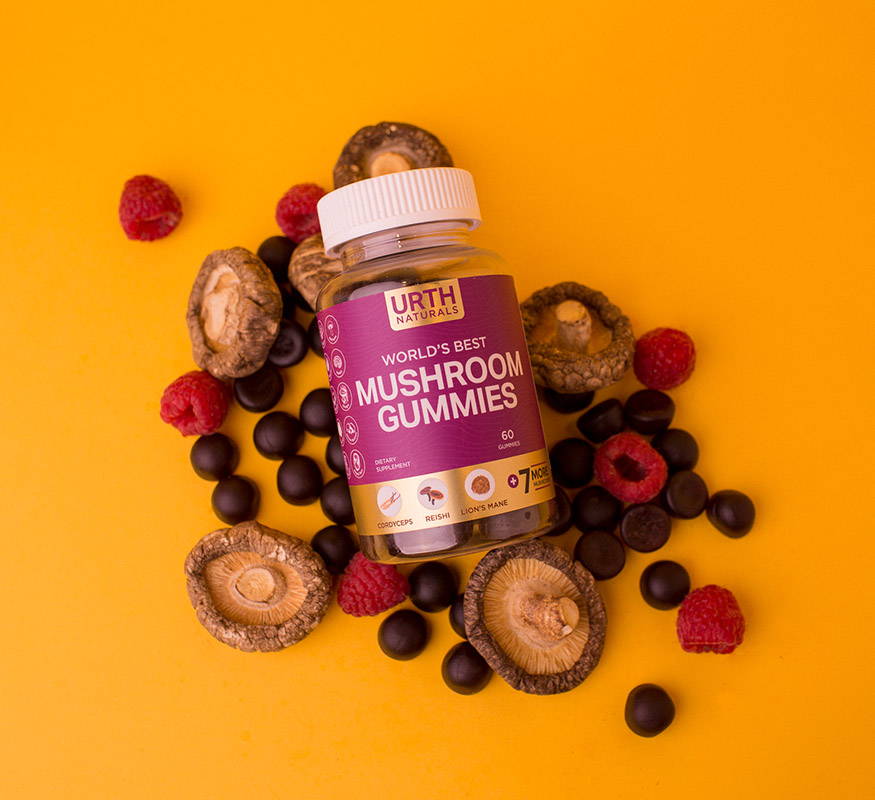 "The gummies give me that extra boost of energy to push through tough workouts, especially after one too many martial arts class. The taste is delicious with the wild raspberry taste - not at all nasty like some supplements and powders out there!"
-Some dude in Illinois (currently hard)

"These things are freakin' delicious! I can't help myself, and it's a hard time not eating the entire bag. My dreams have been getting more vivid as well- its like my brain finally feels clear after waking up feeling cloudy all morning long.."
-Rebecca K.

"I tried a lot of different gummy supplements, but they didn't work. That is until I found these mushroom mushroom that really do make your body feel better! They're affordable and seem like pretty good quality too - my dad has been taking them for less inflammation in his joints since we've ordered from you guys so far (and no more pain)!"
-Dawn S.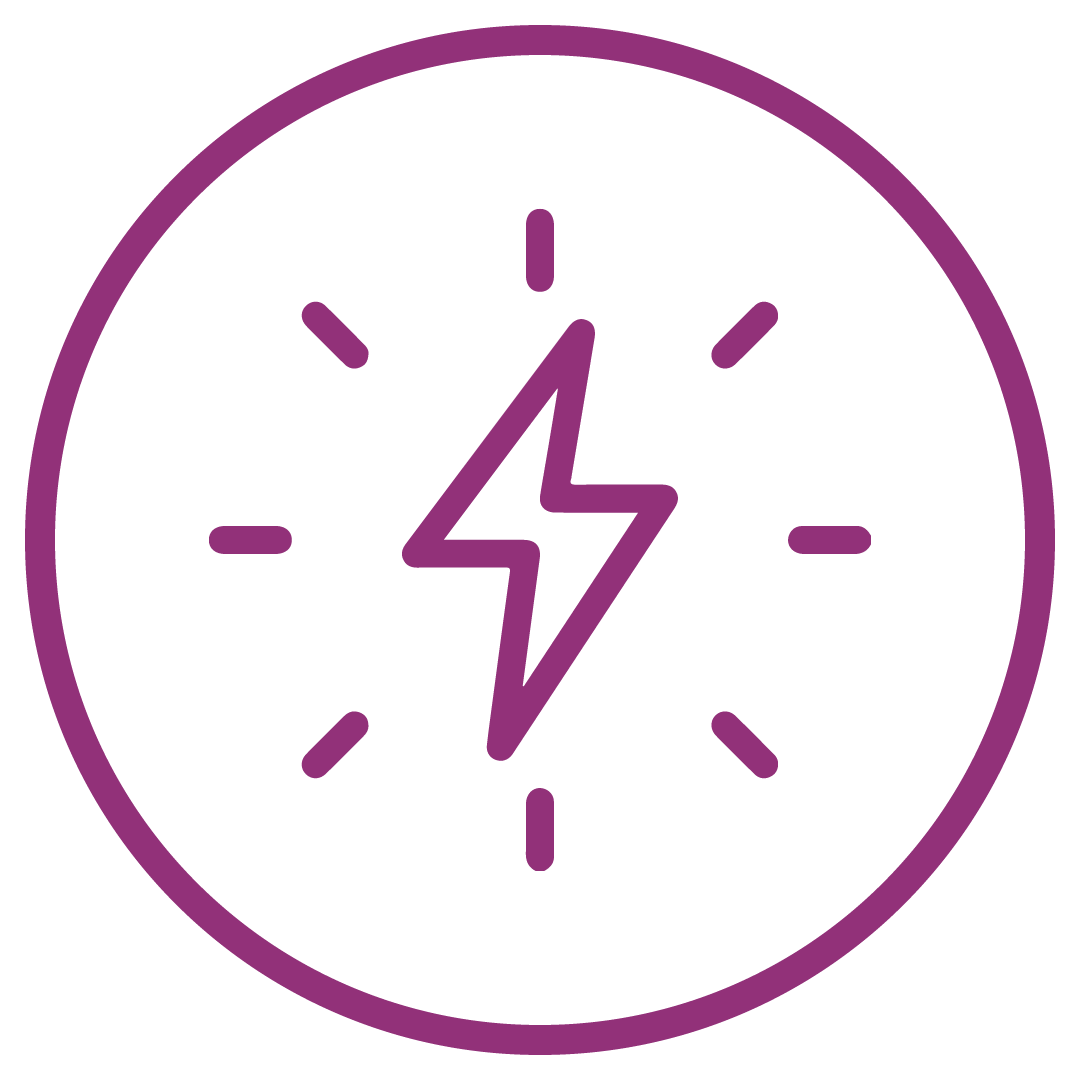 60 DAY MONEY BACK GUARANTEE
What are you waiting for you loser?

We'd be shocked if you didn't feel the effects, and enjoy the benefits of the Super Mushroom Daily Gummies. But in the highly unlikely event that you're not happy in any way — we'll give you every cent back. No hassle. No hoops to jump through.

Whether you don't like the results it gives…

Or even if you simply don't like the delicious, wild raspberry taste...

You're protected by our 60-Day 100% Moneyback Guarantee. Email us at hello@tryauri.com and we'll return every dollar you paid.
Here are some questions that people ask when they're too bored to figure it out themselves. pls just read