We're 'all in'
on mushrooms
From an acute obsession with the health benefits of functional mushrooms to creating Urth.
Read Our Story
OUR STORY
Once you discover the hidden potential of functional mushrooms, eating supermarket mushrooms isn't enough. So, we decided to harness the health benefits ourselves.
OUR STORY
From humble beginnings
Founded in 2021 after a mushroom foraging expedition deep in the Rocky Mountains, Urth Naturals is a company on a mission to connect people with nature through the power of mushrooms and superfoods. Everyone deserves the right to heal with the best of which nature has to offer. We are committed to bringing the highest quality to as many people as possible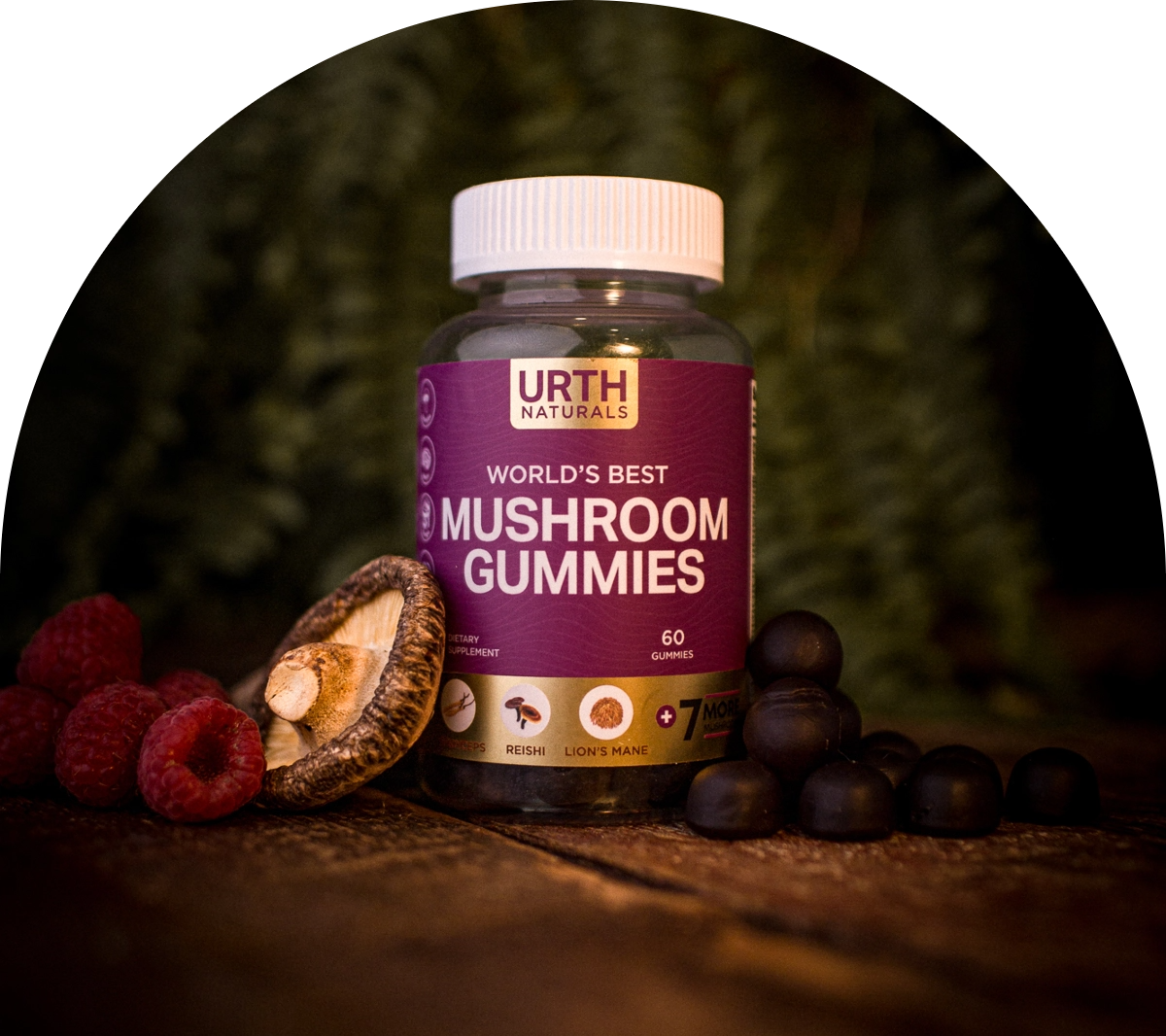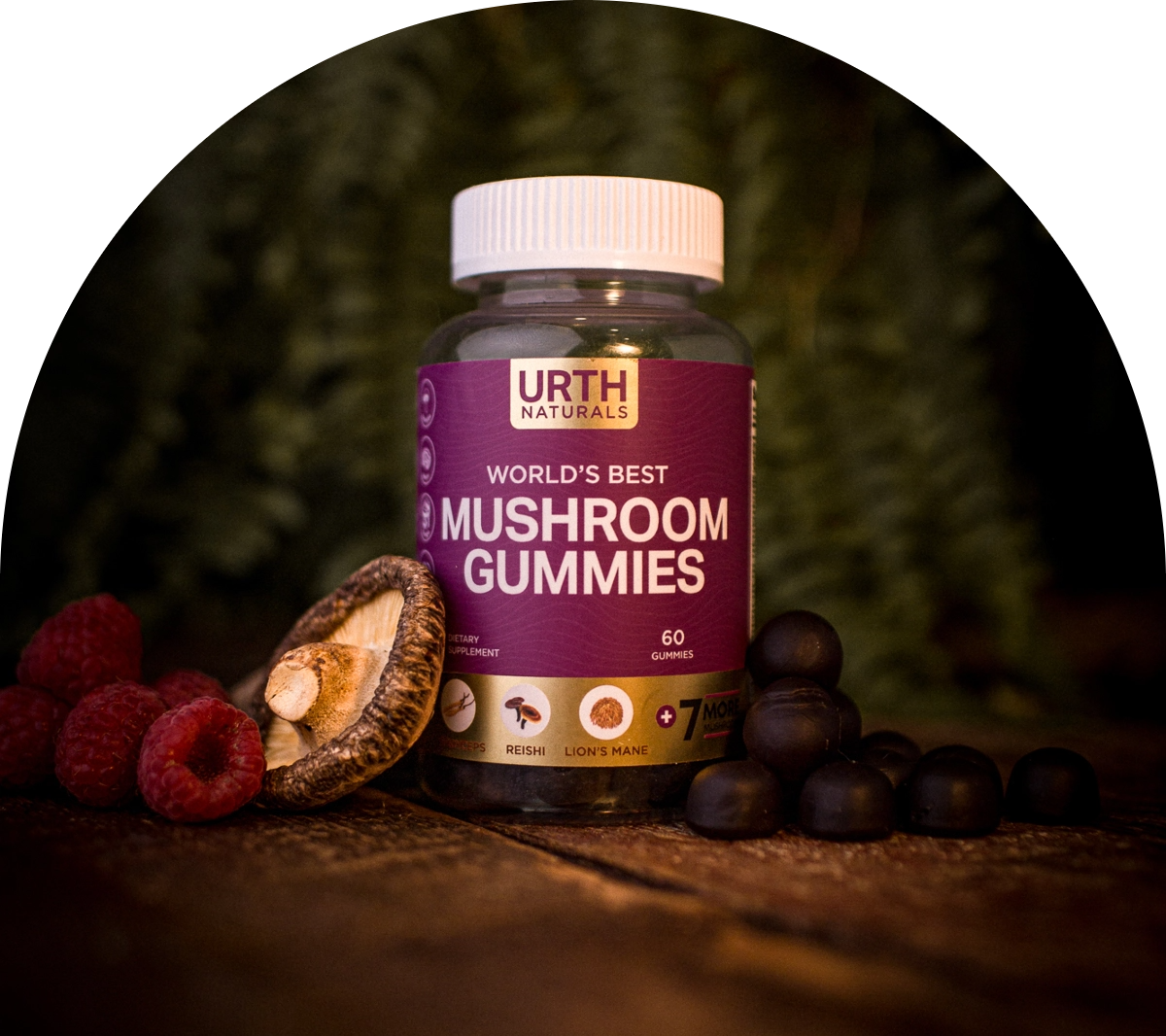 OUR MISSION
The Urth Naturals Difference
All of our products are made with love, and it shows. We only use the highest quality ingredients, real mushrooms with absolutely no grain filler, and our products are always third-party tested for purity and potency.

We are passionate about what we do, and we want to share that passion with you. If you have any questions about our products or our company, please don't hesitate to reach out. We're here to help you on your journey to better health and a deeper connection with nature.
Don't settle for less
No compromises. No shortcuts. Just more reasons to love Urth.TM
Quality and safety certified
Urth is produced in a cGMP certified and FDA registered facility and deemed safe for every member of your family aged 12 and up.
Each batch is lab tested
We lab test every batch for purity, potency, DNA verification, active compounds, heavy metals, pesticides, and microbial activity.
Made in the U.S.
Urth gummies are proudly manufactured in a U.S-based facility.
Vegan & allegen-free
Our gummies are 100% plant based and use pectin a vegan alternative to gelatin. Our gummies are also allergen-free and gluten-free.
Local ingredients
We believe quality ingredients are linked to better suppliers which is why our ingredients are grown in the U.S by trusted local farmers.

High in bioavailability
Our gummies are easy to chew and absorb faster than pills and capsules. So you can ditch the hard-to-swallow pills and cut to the benefits faster.
Nothing but the good stuff
No unnecessary ingredients, no B.S. Each 2500mg gummy contains a powerful blend of 10 functional mushrooms.
Lion's mane
MEMORY | FOCUS
Lion's Mane is the only superfood known to regrow nerve cells. Daily Lion's Mane helps with memory, stress management, anxiety, and overall well-being.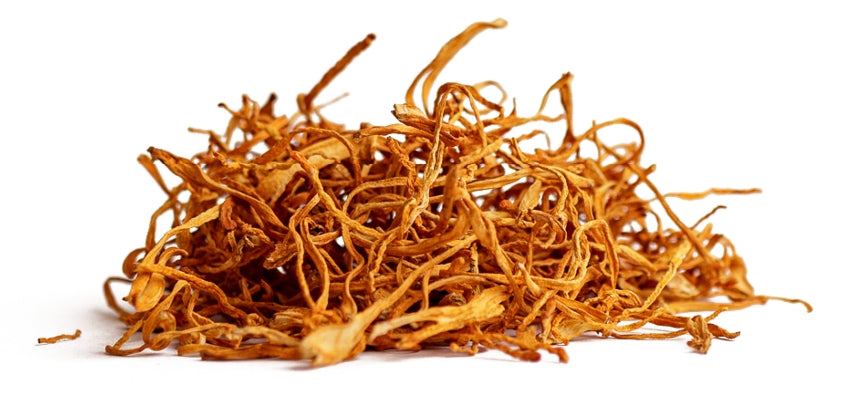 Cordyceps
ENERGY | PERFORMANCE
Used in Chinese medicine for thousands of years. It's known to enhance energy levels, improve cognitive performance, athletic performance, and is thought to have aphrodisiac properties.
Chaga
METABOLISM | IMMUNITY
Chaga reduces inflammation, may prevent disease, and may help regulate blood sugar and cholesterol. It is also full of polysaccharides to support strong immune function.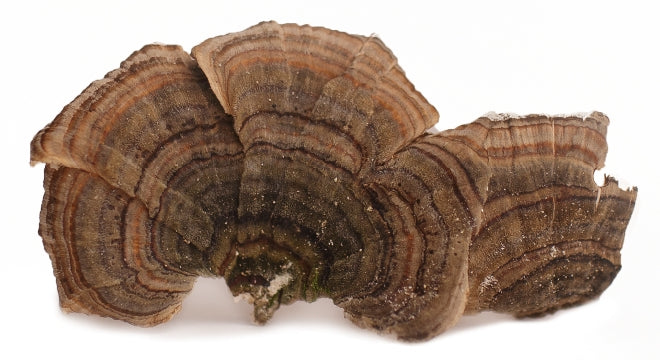 Turkey Tail
GUT HEALTH | ANTIOXIDANT
Not only is Turkey Tail an antioxidant powerhouse, it has powerful immune-boosting properties. Turkey Tail contains prebiotics which act like superfood for good bacteria in the gut.
Reishi
IMMUNITY | STRESS RELIEVER
Also known as the queen of mushrooms, she is known to have powerful immune-boosting properties. Reishi is an adaptogen, which means it helps the body adapt to environmental stressors.
Maitake
ENERGY | GUT HEALTH
Maitake is packed with polysaccharides, triterpenes, and bioactive chemicals to supercharge your immune system and give you a natural energy boost.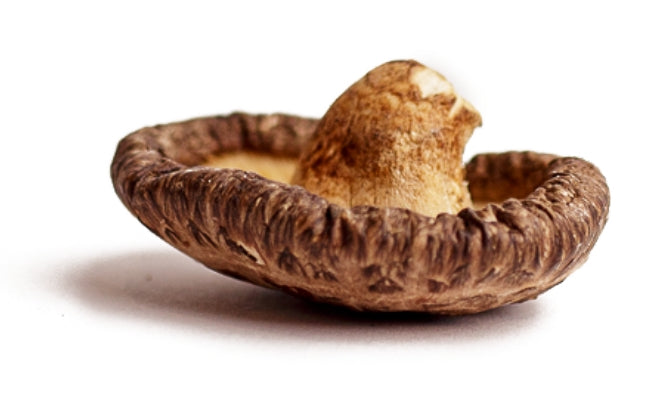 Shiitake
CELL HEALTH | CIRCULATION
The shiitake mushroom is a powerhouse of nutrients. It is rich in antioxidants and minerals, and has been shown to boost cell health and circulation.
Royal sun mushroom
IMMUNITY | BLOOD SUGAR SUPPORT
The royal sun mushroom is a highly nutritious mushroom that has been shown to support immunity and blood sugar levels. It is also a good source of fiber and vitamins.
Black fungus mushroom
GUT HEALTH | ANTIOXIDANTS
The black fungus mushroom is a popular medicinal mushroom that contains prebiotics which supports a healthy gut. It is also a good source of antioxidants to ease inflammation.
White button mushroom
LIVER HEALTH | BLOOD PRESSURE
The white button mushroom is a nutritional powerhouse. It is rich in antioxidants, nutrients, and beta-glucans that support a healthy liver and healthy blood pressure.
Natural raspberry flavour
Enjoy the benefits of mushrooms with the delicious taste of raspberries. Our natural raspberry flavor is perfect for those who want to enjoy the health benefits of mushrooms without the earthy taste.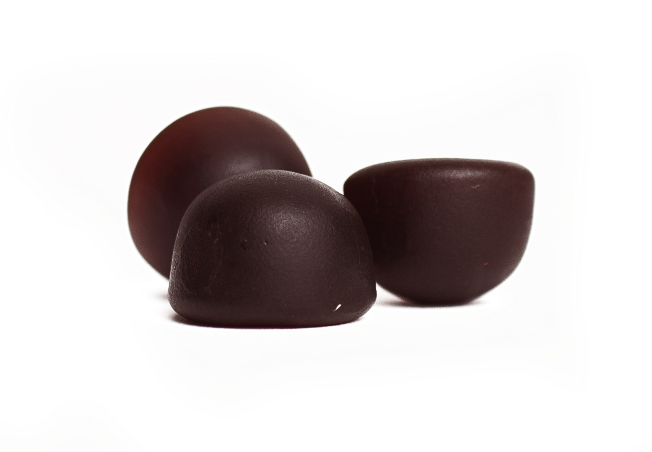 Other ingredients
VEGAN | PLANT-BASED
Glucose Syrup, Sugar, Glucose, Pectin (Vegan Gelatin Alternative), Citric Acid, Sodium Citrate, Purple Carrot Juice Concentrate (for Color), Vegetable Oil (with Camauba Wax)
COMPLETE FORMULA FOR OVERALL HEALTH
Improves focus
COMPLETE FORMULA FOR OVERALL HEALTH
Supports metabolism
COMPLETE FORMULA FOR OVERALL HEALTH
Boosts immunity
COMPLETE FORMULA FOR OVERALL HEALTH
Reduces stress
COMPLETE FORMULA FOR OVERALL HEALTH
Increases energy
COMPLETE FORMULA FOR OVERALL HEALTH
Improves gut health
Frequently asked questions
What's the shipping cost?

We offer FREE shipping in the USA.
When will I receive my Urth?

Our shipping is not only free, it's FAST. Your order will be processed and shipped within two working days.
What's your return policy?

If for any reason you're not happy with your purchase, you can send back to us hassle-free for a full refund.
What's the Urth Guarantee?

We're so confident you'll love Urth that if for any reason you don't, we'll give you your money back. No questions asked.
Where is Urth manufactured?

Urth is proudly produced in an FDA-registered facility right here in New Jersey, USA.
What do Urth gummies smell and taste like?

Each gummy has a delicious raspberry smell and taste.
Can I track my order?

Of course! Once your product is on its way, we'll send you your shipping confirmation which will include a tracking link to track your package.
The best is yet to come
We will be adding more products shortly. Drop us a line for any questions about ingredients, benefits, sourcing or testing!
Contact Us